George Lorimer Real Estate Team Sells San Diego Homes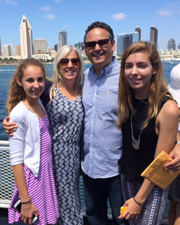 Education/Background:
-Master's in Business Administration, (MBA from SDSU)
-Bachelor of Arts, UCSD
-Torrey Pines High School Graduate.
-Certified Residential Specialist
-Graduate of REALTORs Institute
Personal:
-Married since 1999 to Lynn (a school teacher in PUSD)
-Proud father of 2 daughters
-Native San Diegan
What Our Clients Are Saying.....
Clients of George Lorimer at RE/MAX REALTORS discuss their experience
of buying and selling a home with George and his team.
They sell condos, homes and investment properties in San Diego, CA.
George Lorimer sold this property in 8 Days. It was previously listed for sale 177 days with a different agent and didn't sell (listing expired). George marketed the home at the same price it was listed at before. To seller your home doesn't always require a price adjustment, sometimes it is marketing, staging, showing, negotiation. Call us today for your free report, recorded message: 1-800-611-1530 ID#1012 How to sell a home that should have sold the first time.
Michael Day had his property listed for 177 days with another agent and didn't sell. George Lorimer and his team listed his property at the SAME ASKING PRICE and it SOLD in 8 Days, with multiple offers. CALL George today and Start Packing 619-846-1244.
---
---
---
---
---
---
---
George Lorimer represented this buyer and saved him $30,000 in San Diego.
Michael Day is a repeat client for George Lorimer and his team. They helped Michael save $30,000 off the asking price and got his offer accepted with competing buyers and multiple offers. See what Michael says about the patience of the George Lorimer home selling team. Call George and Start Packing 619-846-1244.
---
"George Lorimer and his team did a great job on selling my home. They got multiple offers and sold in $41,000 more than the asking price and what other agents and said it was worth. They also negotiated a rent back because it sold in 6 days."
- Bergith Weber, San Diego, CA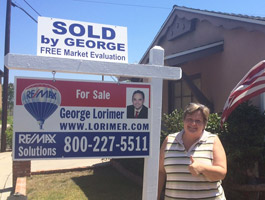 ---
Harbor Cruise Client Event